Most Expensive Cities in Africa for Prime Residential Property
Category News: Economy
Most expensive cities in
Africa for prime residential
property
11 Oct 2018
By Andrew Amoils
The 2018 Africa Wealth Report examines wealth trends in Africa over the past 10 years. 
The report also reviews the top spending habits of the wealthy in Africa.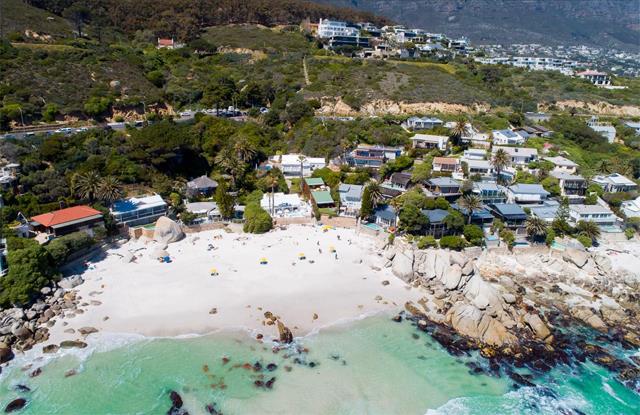 Cape Town
 (Bantry Bay and Clifton)is the most expensive city
in Africa for prime residential property. 
A front row bungalow in Clifton with direct access
to Third Beach is on the market for R40 million - 
click here
 to view.
Prime residential property is a popular asset class for Africa's wealthy, especially luxury apartments, 
homes in residential estates and beachfront villas.
The most expensive cities for prime residential property in Africa are ranked below.
City (ranked in US$ per square metre):
- Cape Town (Bantry Bay and Clifton): $6 100
- Durban (Lagoon Drive in Umhlanga): $2 900
- Johannesburg (Central Sandton): $2 800
- Nairobi: $1 900
- Marrakesh: $1 800
- Tangier: $1 800
- Mombasa: $1 700
- Luanda: $1 700
- Casablanca: $1 500
- Accra: $1 200
- Lagos: $1 100
- Abidjan: $1 000
- Alexandria: $1 000
- Maputo: $900
- Cairo: $900
- Kampala: $800                         
Note: Figures for Dec 2017. Refers to the US$ price of a prime 200-400 square metre apartment/villa
in best part of each city/town. For our purposes Durban includes Umhlanga
This luxury penthouse apartment in Lagoon Drive, 
Umhlanga Rocks, offers outstanding 
sea views and is selling for R35 million - 
click here
 to view.
As reflected, South African cities dominate the above list. It should, however, be noted that 
residential prices in South Africa are coming under strain in 2018.
See related article: SA's hotspots and most expensive streets for prime apartments.
Also, see how Africa's square metre prices compare to the rest of the world - read Top 20 most expensive 
residential property markets worldwide. 
Luxury travel destinations
The report also reviews the top travel destinations for the wealthy in Africa.
South Africa is the main luxury tourist destination in Africa. Major SA destinations for wealthy people 
include the Kruger Park area, Cape Town, Umhlanga and Franschhoek.
Major destinations in the rest of Africa include: Mauritius, Seychelles, Marrakech in Morocco, Casablanca 
in Morocco, Cairo in Egypt, the Serengeti in Tanzania, Sharm El Sheikh in Egypt, the Masai Mara in Kenya,
Livingstone in Zambia and the Okavango Swamps in Botswana. Gorilla safaris in the Virunga Mountains and 
the Bwindi Forest (Uganda) are also popular.
Popular hotels for wealthy people visiting Africa include La Mamounia in Morocco, the Four Seasons in 
Seychelles and the 12 Apostles Hotel & Spa in Cape Town.
Popular game lodges include Ngorongoro Crater Lodge in Tanzania, the Royal Livingstone in Zambia,
Cottar's 1920s Safari Camp in Kenya and Singita in South Africa.                       
Other interesting findings from the report:
Safest countries in Africa: Mauritius, Botswana and Namibia.
Top African country by average wealth per person: Mauritius at $32 700.
Top African country by total wealth: South Africa at $722 billion.
Top African city by total wealth: Johannesburg at $276 billion (includes Sandton)
About the Author

Andrew Amoils
Andrew is the head of research at New World Wealth,
a global wealth intelligence company based in Johannesburg.
He can be contacted on andrew@nw-wealth.com.
Author: Prop24